Diamond Brite Installation Services for Delray Beach Residents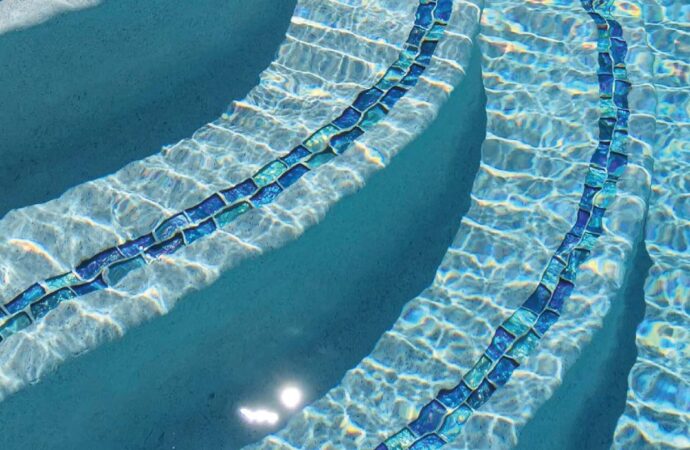 Focusing on having your pool in good condition is everything. As long as you keep safety in mind, aesthetics will come along, and you won't have to worry about accidents or more expenses in the short and long run. Therefore, you want to get the best for your pool in order to have a durable and long-lasting surface for you or anyone using the feature. At SoFlo Pool Decks and Pavers of Delray Beach, we have diamond brite installation as an option. Unlike what you may think, this isn't meant for the deck—not mainly—but rather for the pool itself.
Before you decide to work with this installation and have our team visit, you can learn what diamond brite is right here so that you can make a well-informed decision. Of course, we are always here to answer any questions and clear doubts, and you don't have to worry about compromising with us to get access to our support. Unlike other companies, we care about you and ensure you're comfortable with the service you are getting and whom you are working with. Therefore, feel free to contact us first and talk to our team to have all the required information.
Now, diamond brite is a material that adds strength, durability, and longevity to your pool. It can also help with the aesthetical part depending on the specific product used and who helps you with the process. In addition to this installation, it is possible to go over other coats and get more benefits from the product. Therefore, don't take long to get in touch with us.
The durability and longevity of a pool and its components must be considered when you're working on the structure, construction, and even renovation and maintenance. Otherwise, you will have to deal with frequent repairs and work around a lot of time and money spent. It is important to consider the ongoing problems that pool owners must deal with, such as weather and chemicals, above anything else since this deteriorates the pool the most. At SoFlo Pool Decks and Pavers of Delray Beach, we can help you by working with diamond brite installation and allowing you to have a durable, long-lasting, and stunning surface in the interior of your pool, making sure that besides your deck, your internal walls are as durable as the rest of the space.
Concrete and other similar materials are commonly used with the deck. Nevertheless, this diamond finish serves to provide more durability and resistance to the structure and walls of the pool, which is often neglected, considering they are the most affected ones when it comes to the chemicals and water alone.
Diamond brite polish is made from natural quartz aggregate. This quartz color is extremely durable and will not fade like other mixes. It also includes modified cement, which is partly made up of polymer. This will add durability and more longevity to the whole finish. It will also pay off your investment as it can last for more than a decade, even if the pool is used frequently and as long as proper maintenance is provided accordingly.
It is used to finish interior surfaces to ensure your pool doesn't need to be constantly repaired. It's also non-slippery, so it won't cause any slippage and can provide a better grip when you are in the water.
You can also use diamond brite for your pool deck, but it isn't a common option considering the main function or purpose of the finish. Because of its resistance against chemicals and chlorine, diamond brite is most often used in swimming pools and its internal parts of it. 
It is able to withstand almost anything, which means that people will have a great time when they are in the focal point of their outdoor living space.
It Is Necessary If You Want Your Pool to Last
We'll be covering the details of this component in greater detail as we know you have your questions regarding diamond brite—as you should. It will help you understand the importance of this element and how you can apply it immediately after your pool is built or throughout any remodeling or construction.
It is very comfortable to use, especially around the edges, where most people tend to spend time when they are either sitting near the water or just hanging around. Heat won't affect functionality, which brings great results on the entire surface while the weather is doing its thing.
This pool finish will not fade and doesn't need to be maintained. This allows you to either save money or invest in other areas that will improve the pool's performance and require more attention as there aren't many durable options, just like with this pool polish.
It's easy to put in, and it doesn't take too much time to enjoy your deck or pool. The entire process takes just a few days, and the surface can be used for years without restriction.
Is It Expensive to Have a Diamond Brite Installation?
The installation process can be very expensive if you trust professionals who don't care about your budget and only focus on selling you an expensive finish option. It is becoming more popular among companies to offer it, which is why we focus on warning you about this.
However, we know best and can tell you that you can get the highest quality surfaces and textures at a very affordable price when relying on our team.
It's a great investment due to its quality, durability, and beautiful aesthetics. However, it doesn't necessarily mean that you have to spend a lot of money to get it.
We encourage you to stay within your budget to ensure that you don't spend more than you have the means to. SoFlo Pool Decks and Pavers of Delray Beach will provide you with a quote by learning more about your pool and its size and determining the among of work the installation will take.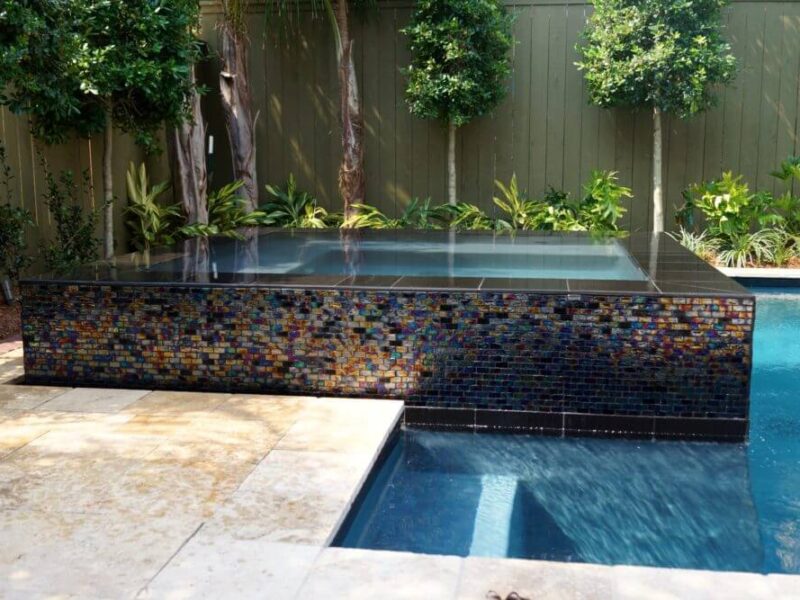 Due to the amount of work required and the square footage needed, project costs will rise or vary from there. However, keep in mind the benefit of having it installed. Taking care of your pool and deck will last 10 to 15 years with very few repairs and little maintenance.
This average finish for diamond brite is between $4.000 and $12.000. Variables like:
The dimensions of your space.

The type of diamond brite used and the product or brand that is on the market.

The style you choose and the color.

You can specify a deadline or time frame that you require us to follow.
All of them will make the final cost vary, and as more additions or requests are made, we need to include different fees or remove them based on what you need.
If you contact us, we will be happy to provide an estimate that is based on your needs and preferences. We will need to have some information about your space in order to give you a precise quote. This includes its size, color, texture, style, and other details.
We will be happy to visit your property to evaluate it if you are able to grant us access. We will not ask for any changes or additions. The final price will remain unchanged after we have assessed your space and provided you with a final quote. This will let you know what the cost will be.
Everything will be covered, from draining the pool and removing tiles to installing diamond brite, bonding coats, and adding new tiles. Our experienced and qualified professionals will handle everything related to the project and the entire process of creating this finish.
Below is our list of additional services: