Pool Deck Resurfacing for Downtown Delray Residents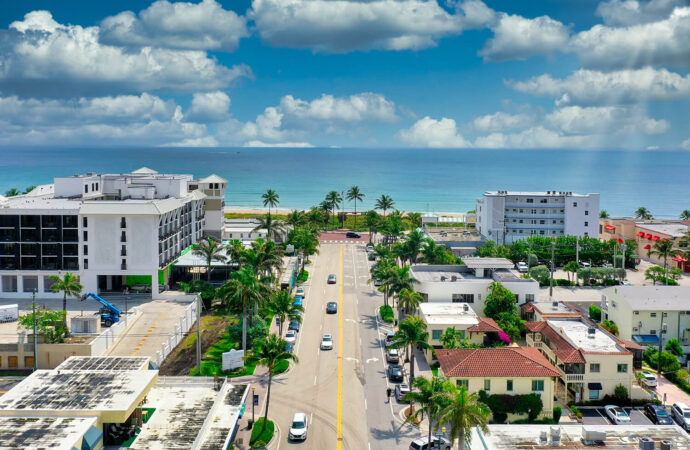 Downtown Delray is known for all the stunning properties, especially those with pools residents and guests can enjoy. As you would expect, maintaining them takes a lot of work, but it is a good option whenever you want a feature to enjoy and work with. At SoFlo Pool Decks and Pavers of Delray Beach, we can provide full support and services around your pool area so that your space is in good condition. From pool refinishing to pool bubblers installation, our contractors work with multiple solutions that cover aesthetical and functional needs and projects equally.
As much as contractors like to focus on aesthetics, functionality, and durability are equally important if you want a neat result. Therefore, we will find balance in all factors:
Durability.

Longevity.

Your budget.

Preferences and style.

Aesthetics.
We want to ensure that you don't have to worry about how good your pool looks but nor about its durability so that you can enjoy it for a long time. Moreover, you save time and money in working with upgrades and repairs. As long as you have qualified experts like us, you won't have to worry about how your pool performs and is ready for any adventure you have in mind.
Unlike other companies, we offer residential and commercial pool services. Hence, you can find residential and commercial pool deck resurfacing and any of our services can be directed at small or large pools. Additionally, our team is part of the guides and advisors during decision-making, which means you are not alone while working on every step of your projects.
What Is Our Most Requested Service in Downtown Delray?
---
Definitely pool repainting. Although painting isn't the best option for a pool, it is quite popular due to its affordability and design. For fear of how it wears out due to the chemicals and chlorine, most people don't opt for it nowadays. However, if you have the right type of paint and the project is handled accordingly, you can enjoy your space for over four years.
Moreover, pool repainting doesn't have to be expensive. In fact, it can be more affordable than pool refinishing, but this also has variables depending on the materials you use. For this reason, we always encourage you to have our contractors explain the pros and cons. In case you need the repainting option, we will be there to deliver the top service in the area.
Besides pool repainting, we can work with 15+ other services. In general, we are here to cover your needs and projects. Therefore, you can rely on our contractors at SoFlo Pool Decks and Pavers of Delray Beach for these services: pool refinishing, pool deck renovation, pool deck resurfacing, pool remodeling, and the list continues.
We invite you to have a look at our website, or you're welcome to call and email our contractors. Overall, we can give you information about any service and schedule an inspection and free estimate depending on the one you request.
Below is our list of additional services: