Pool Deck Resurfacing for Huntington Lakes Residents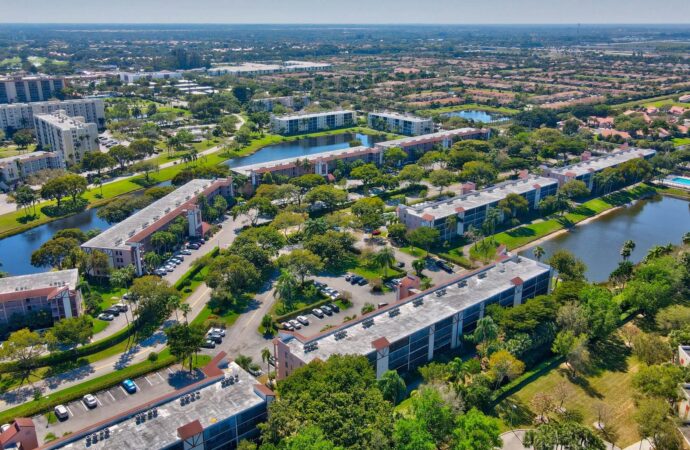 If you wish for a different outcome in your pool, our SoFlo Pool Decks and Pavers of Delray Beach team can make it happen. Our experience, coupled with quality materials and skilled contractors, allows us to bring the best results in multiple services. Pool deck resurfacing and pool heater installation are the top ones in Huntington Lakes, but we offer 16+ other solutions for residential and commercial owners. Therefore, you can contact us and have our team work in more than your regular services.
Unlike other companies in the industry, we truly worry about you and how your pool is taken care of. In case you have projects that are more of a choice instead of a need, we will be there to consider your budget and preferences so that you can make them happen with us.
Knowing what would be best for your pool project and how you can afford it is crucial. After all, you may have a large budget for it, but this doesn't mean expenses shouldn't be considered. In other words, you want to know how to get the most out of your money, which is why we also focus on it while working with you.
Does this apply to any service and project you may need or have? Absolutely. Unless you have an idea that doesn't involve our services or, after the consultation, you have realized we cannot assist, our team will always consider your budget. Hence, you can come to us and have our team work around your needs without problems and ensure you are paying for what you are getting and no more than needed.
Can We Do Pool Acid Wash for You?
---
Yes, and you will be happy with the results. Our contractors will take the time to inspect your pool or see the information you share with us. Then they will focus on planning the washing so that your pool is completely clean and ready to use.
While other companies and professionals focus on cleaning pools full of grime and algae to the point of being green and nothing else, we take on any project needed. However, pool acid wash is not always needed or possible. Therefore, the inspection is free, and a need to determine if this is the best way to treat your pool.
What if it isn't? we will provide you with an alternative so that you can make the decision. While we do it, we will explain why and how it will be done. as much as we want to deliver services, we want the best for you and actually provide solutions that will solve problems and not only bring more businesses our way.
Besides pool acid wash, we work with 17+ other services, including pool heater installation and pool remodeling. Henceforth, you can rely on us for all solutions and projects you have in mind.
As long as you contact us first and share the details with us, we can plan and handle the rest.
Below is our list of additional services: