Pool Remodeling Services for Delray Beach Residents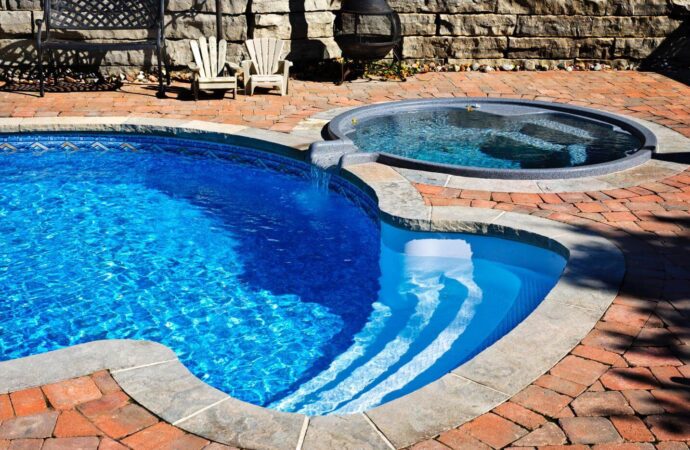 Having a pool you can enjoy and swim in any time you want shouldn't be a luxury. If you have an old pool or need to make changes to make it possible, our SoFlo Pool Decks and Pavers of Delray Beach team supports you with all pool remodeling projects. Unlike other contractors, we will be able to work on small and large-scale projects so that your pool is exactly how you want it. hence, you can expect our workers to review every detail, plan, and design properly. Doing so will allow us to work on your preferences and budget simultaneously.
One of the reasons we are able to provide the perfect results is thanks to how our contractors focus on durability as well. As much as you want aesthetics to be the priority, longevity, and durability should be at the top. What we do differently to ensure you are not missing any aspect is working around them simultaneously and bringing multiple options to the table. As a result, you can choose from different designs with your budget and preferences in mind.
How far can we go with this remodeling project? As far as you need us to. As long as you let us know the information and ideas you have in mind, we can start planning around the multiple services and steps needed to achieve the desired result. Therefore, take the time to discuss the project with our team so that we can deliver the perfect pool remodeling for you.
Taking the big step of having a pool built is never easy. You need to go over a lot of details and always work around your ideas, preferences, and needs. It ends up being exhausting, and you never know what may happen during the process. However, when everything is done, and you get the desired result, you are beyond happy with it and get to enjoy your space. Nevertheless, with time, a pool remodeling project tends to be necessary since tastes, preferences, and ideas change, and you want the pool area to go along with them as much as possible. This is why it is important that you find contractors who will offer a service that will not make you regret getting your pool renovated since you don't want this project to be repetitive and go over it all the time. 
SoFlo Pool Decks & Pavers of Delray Beach will apply all of its expertise and skills to your existing space or feature so you can have a result that is beyond stunning and durable based on your needs and decisions for the design and style. This will allow you to have a pool that is both beautiful and enjoyable for everyone. 
No matter what reason you have, we can help. We know that contractors sometimes hesitate to take on a project because they are not sure about just doing it for fun or specific requests. However, we take it as long as it is within our capabilities and qualifications. So rest assured that with us, you're in good hands.
Our job is to make sure you are happy at the end of each project. We also ensure that you get the things you need and want.
There are many steps and options involved in pool remodeling. Be patient and take the time to review all details. While you may not have the same pool remodeling needs as a neighbor, friend, or family member who has done so, it doesn't mean you shouldn't go for it. In fact, we want you to focus on your needs and make adjustments to your pool according to what you want, not what others expect or what they did, unless you want something similar and want to work around it.
Resurfacing a pool deck is a popular option for remodeling. It involves the complete remodel of the deck in most cases, as it involves the entire area around the pool. This will ensure everyone has a beautiful, safe place to spend their time.
When your pool deck is damaged, it is recommended to resurface it. Cracks can be filled, or areas can fade. If the surface is not what you want, you can either put in a new coating or work with another finish.
There are many options for resurfacing: concrete, brick pavers, and spray deck—to name a few. The style and budget of your space will determine which option you choose. We can also achieve a particular result by combining the whole design with a specific look.
Take The Time to Consider All Options
Remodeling a pool means adding or bringing new features or just changing some and taking out others. The most important aspects of this project will be the resurfacing and coping options, as well as the staining options.
Resurfacing gives your area a fresh look and solves any problems you might have. Your deck will be beautiful and clean, with a durable surface.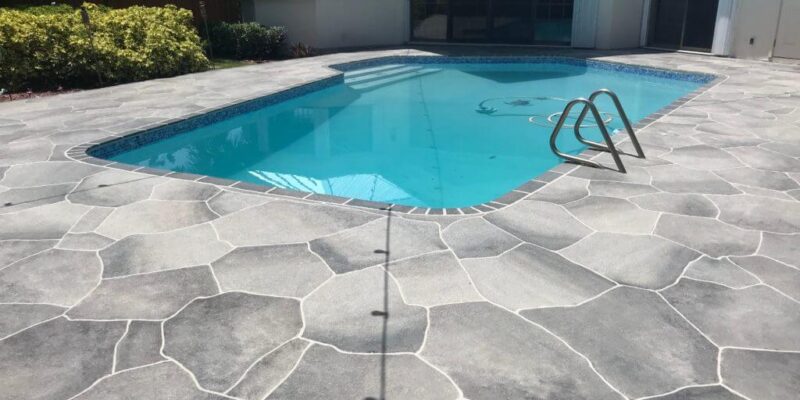 These options were already mentioned. Concrete is the most widely used option, but this doesn't mean you should go for it right away. Concrete can be used in a variety of styles and designs depending on the skill and experience of its installers.
Concrete can be stained or washed to keep its beauty. Concrete is a popular choice for homeowners for this very reason, but we're confident you can find others.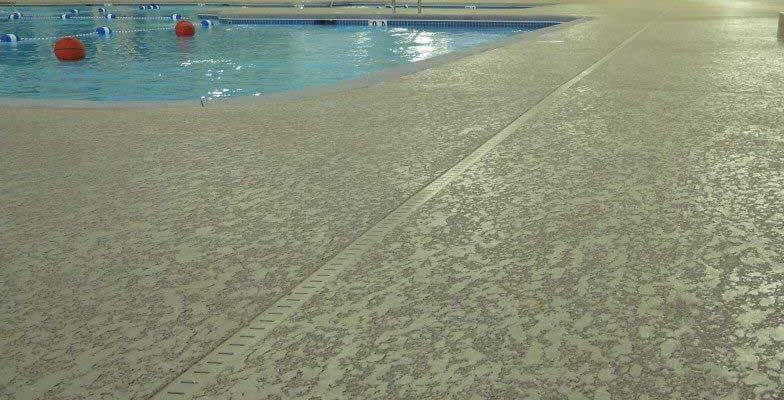 There are many options available for commercial and residential properties. You don't need to choose one option if you want to go with something else. This list will help you get a better understanding of your options and all the styles you can achieve if taking the time to consider what is available and what would be best based on your preferences and budget.
You can give your pool a natural look by using this method without having to worry about heat or slippery surfaces. This is a great way for you to prevent accidents and ensure that your pool has everything you need.
Pool spray or spray deck.
This product is the most affordable. It can instantly change the appearance of your pool. It is quicker than other materials and resurfacing options. It is also less expensive than regular products, and it will bring a clean and neat result regardless of what people think about it the first time.
Their stunning designs are what make them popular with clients and visitors alike. There are many color options. Depending on how the pavers are installed and used, you can achieve different results. Repairs are usually simple and inexpensive.
This surfacing option is great if you want to imitate some designs and materials, such as natural stones or tiles, yet have it at an affordable price without sacrificing quality, durability, and aesthetics.
Other Remodeling Ideas for Your Pool Area
SoFlo Pool Decks and Pavers of Delray Beach can assist you with diamond brite and pool coping. We can first work on the shape and size of your pool and just bring a general service.
The second option is to connect your pool's deck and its shell. This will allow for a completely new design and allow water to flow to your drains.
A great choice is diamond brite which increases the interior's durability. The pool's surface is shiny and easy to walk on and will guarantee more longevity.
Modified polymer concrete is less expensive to install. It will prolong the life of your pool, and you won't have to worry about chemicals or other elements affecting it.
We have many options available for you and will gladly provide additional suggestions for your pool remodeling project. We will gladly provide you with an estimate based on the size of your pool, what you choose to remodel, and how we want to proceed throughout this project. This will ensure that you are completely satisfied.
Below is our list of additional services: