Pool Coping Services for Delray Beach Residents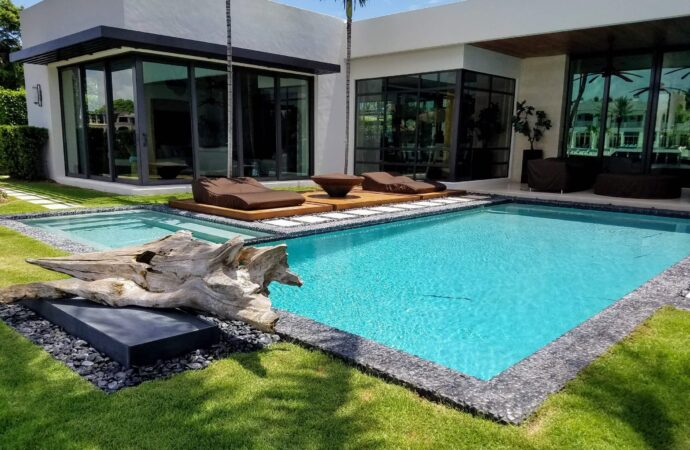 Your surfacing, features, and the different parts of your pool will require maintenance and some dedication. Some more than others, but unlike what some people will tell you, they are crucial for your pool's performance and the experience you can have in the area. This is why our contractors at SoFlo Pool Decks and Pavers of Delray Beach always point out how pool coping needs your attention so that you have a safe and durable pool in place.
If you are unfamiliar with what coping is, it is simple. Coping is the space between your pool deck or area and the pool itself. In case you cannot tell clearly while going to your pool and checking, this needs a solution. But going back to the topic, this area allows all the water from the pool to be drained properly. Because water can stagnate in the edges and remain there, this can create mold and many problems in the structure. You want the coping to be properly done so that this is prevented. Hence, it is crucial for your pool's durability and even design.
Our role as professionals is to provide proper pool coping so that you can enjoy a safe and durable pool. Additionally, we focus on giving you some colors and options for the aesthetical factor of the option. This will allow you to have a stunning feature that can b enjoyed by everyone. Whenever you want to work on this, you can call or email us, and we will be more than happy to provide a free estimate.
When having a pool built or working with all its components and what it entails to have this feature in an outdoor space, pool coping is often overlooked. At SoFlo Pool Decks and Pavers of Delray Beach, we are experts in this field and will provide you with the best solutions and services, starting by letting you know more about coping and why it is an element and aspect you should care about when working on a new project related to resurfacing remodeling, or construction in this pool area. After all, if you want a pool that lasts and doesn't cause more problems than you need, you will need to pay attention to what this space and element entail for you.
Pool coping is the part that separates the pool shell from the surrounding areas or the pool deck itself, so you can consider it pretty much a division. In some cases, it should be considered part of the edge, but it isn't as accurate. 
What you ought to remember is that the pool's durability and longevity will also be affected based on how you handle the separation and the specific area behind the shell. It is important to make sure that the pool structure is protected by the separation. This will ensure that it lasts longer and that you won't have to deal with frequent repairs or lots of maintenance in the short and long run.
Many people wonder how to manage a pool and what steps can be taken to ensure it lasts. Well, this coping covers the entire area surrounding your pool. It must be resistant to any external elements, easy to use and provide protection to the surrounding area if you want to achieve the former goal.
Badly maintained or installed edges can lead to water damage and other serious problems for your pool. You can ensure that the design and style of your pool blend in with the surroundings by using pool coping while also working on it for its own good and longevity. The pool coping also makes it durable and lasts for many years, so no maintenance or repairs are required in many cases.
Pool coping can be a more cost-effective option than other options, like pool deck resurfacing or just working on the entire remodeling of your pool area. 
There are many options available so that you can choose a design that fits your existing style or a new one. As long as the materials and installation meet all the requirements, you won't have to replace them. Experts can guarantee a beautiful and lasting result throughout the project as we know how to work with this part quite well.
There Is More to It Than Only a Simple Separation
It is possible to refer to specific pools or projects based on the time it took to install them. Pool coping is just one part of owning a swimming pool, and it is part of the structure that cannot be ignored. If you are concerned about when to use it, you will be happy to know that all pools, new or old, need it as a result of the entire construction and the structure of ANY pool.
Pool coping can be installed during the construction of a pool. However, the type of pool coping used will differ based on the project, the professionals, and how much you can pay for the entire service. 
Because they can raise costs, some contractors won't choose the highest quality options or will just focus on using some random brands and materials for your coping. Many clients are only interested in the final result, and they don't care about the quality of the materials used by companies either, which leads some "professionals" to use poor-quality materials even when high-quality ones were promised. 
When you have poor installation or services overall, you will need to go back to the coping and have the entire part replaced if you want your pool to continue performing properly.
It is crucial to choose the right type of coping before you begin building your pool. Experts will inform you if your coping isn't of the highest quality, irregular, or excessive. It is easier to pick the first option for low-cost projects, but we don't recommend it if it can be avoided.
Only the best quality coping materials and coping are used and worked within our company. It should not be a problem if we install a pool or replace an existing pool coping after several years. It will last for many years as we make them affordable and ensure you get the most out of your investment.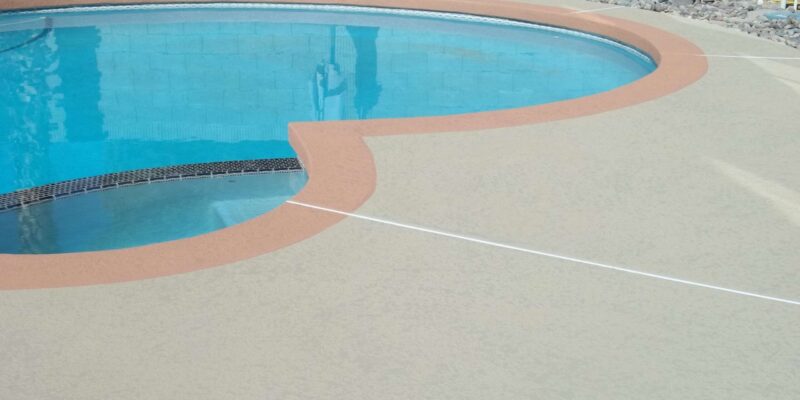 When you contact us, please let us know the details of your project. For the pool construction, the contractors should also be responsible for doing the coping. If you require us to offer individual services, we can help. We will provide the most affordable products and installations at a price that isn't too expensive or can be considered cheap even.
What Are the Different Types of Pool Coping?
This pool option is unique because it can be customized with many designs and materials.
There are many popular natural stones available that come in different colors and textures. You'll receive a different type of coping depending on the stone you choose. Stones don't always have to be costly. There are many choices, and we offer affordable prices without compromising on the quality of our stones.
Bricks are the best choice for homeowners and business owners who want great design but need to save money. Bricks are durable and affordable. They also come in modern, elegant designs that can easily be installed quickly and correctly. Our team can guarantee that a coping will last for at least ten years.
There are also options that are less popular but are still viable. Travertine is one of the most affordable options, while tiles provide the classic look many homeowners want for their backyard or pool area.
Our team will help you choose the right pool coping for you and make sure you have the money to pay for it. We are confident that you will be satisfied with the final result. You won't have to worry about your pool every day, and all it takes to make this happen is a call, visit, or email to our team.
Below is our list of additional services: