Pool Deck Renovation Services for Delray Beach Residents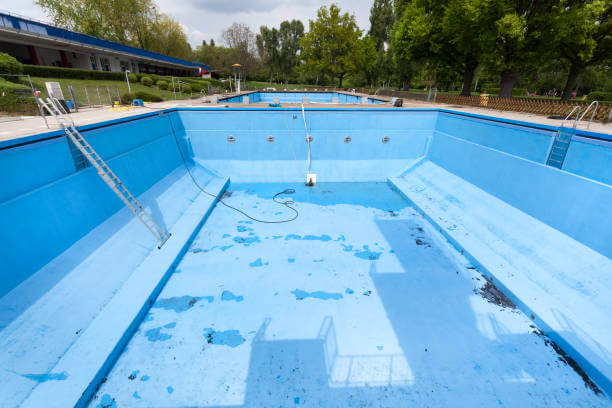 Having an old pool deck doesn't have to be a problem. Or dealing with some ugly design isn't just a "deal with it" moment. Pool deck renovation is doable, even for small projects, so you can get a change in your space. Therefore, don't consider it only a service for large-scale projects only. We can make it happen at SoFlo Pool Decks and Pavers of Delray Beach and focus on your needs and requests. In other words, we will take on small or large projects and consider them equally important. As a result, you can relax and focus on how you will enjoy the space from now on.
Your renovation is around any type of change you want to make. However, most of the project and time you invest in it requires resurfacing, repairs, and services around how safe and stable the space is. Moreover, options like resealing or pool deck resurfacing alone will enhance aesthetics, meaning they are required in over 99% of projects.
What happens if you are trying to make aesthetic renovations? Then you have a wide variety of options, and we are assuming your pool deck surface is in perfect condition. From adding new features and benches to working with the pool itself, our team can help you with the entire process.
As long as you give us your ideas, we will work on making it possible. In case you need some recommendations, this is part of us being guides and advisors to work on the processes you have in mind and put them on paper. Then in your actual pool deck area.
What Does Pool Deck Renovation Involve?
---
For most people, resurfacing the pool deck is enough to consider it a renovation. As we mentioned earlier, most projects require it since it brings a brand-new look depending on the surface you choose and how you handle the project.
In essence, changing the type of material used will bring a big difference. For instance, you could go from stamped concrete to brick pavers or vice versa. In case you are looking for more than this, more of a regular service, some options for your renovation can include the following:
Adding water features such as bubblers, fountains, waterfalls, and slides.

Including sun benches near the edges. Additionally, you can have pergolas, fire pits, and new outdoor elements in the pool deck.

Renovating systems and some pumps or functional elements can be included.

As long as you have some ideas for the aesthetic part, our team will consider them within this service.
What the project involves will always vary depending on the person and the pool deck. What you want and the type of pool area we are working with matters too. Hence, there are multiple considerations, and we constantly include them in the plan so that you have freedom and a good response to what is needed.
You can contact our team and have our contractors work on your project. In general, we can review the multiple options available for renovation or see how we can handle the idea you have so that it is perfect in the end.
How Much Will You Spend on Pool Deck Renovation?
---
Again, it depends. The type and scale of the renovation, along with the elements you choose, matter. Your pool deck's size and extra services required, such as repairs, influence the price. Unlike other companies, we don't want to give you an inaccurate estimate as it will cost you the wrong information. As a result, you can go for a project you couldn't even afford from the beginning.
In any event, we do accept adjustments and focus on adapting the renovation to your budget, but this will require some details about your needs and previous information. Hence, we prefer to provide estimates after scheduling a visit and performing the inspection so that we know what it will entail. Consequently, you get a quote and plan for the project that goes according to what you need, can pay and want for the space.
Now, in general, you can spend about $2.000 to $4.200 on your pool deck, but this is more of a medium size project. In pool decks of around 700-800 square feet, you shouldn't expect to spend a fortune unless you are going for very decorative options such as staining or cutting marble and granite for some features.
Some prices can go higher depending on the pool deck's size and type and the rest of the variables, such as the changes you are looking to make. Therefore, allow us to give you a more accurate estimate with our option. but to clarify, getting an estimate from our team or working with us isn't mandatory.
Start Your Pool Deck Renovation Project Today
---
If you want us to handle your project, a call or email is all it takes. At SoFlo Pool Decks and Pavers of Delray Beach, we have been working with renovations for over a decade. As a result, we can provide you with quality services and focus on improving the whole project according to your needs.
While most pool owners focus on aesthetics, we consider durability and longevity equally important, especially so that you can enjoy the result for much longer without needing extra services. Therefore, we will work on finding the perfect balance and unless you have an unlimited budget—and even so—our contractors will keep it within a reasonable and fair price.
In summary, we can take on any project and ensure you get more than just a simple renovation. Additionally, you can come to us for small or large-scale pool deck renovations so that your space looks new. Feel free to contact us via email or phone, or you can always use our contact form to ask all questions and clear doubts with the team. in either case, we would love to have you as our next client.
Below is our list of additional services: