Pool Plastering Services for Delray Beach Residents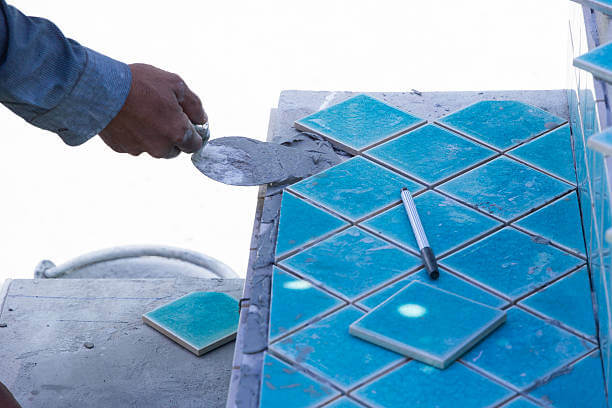 To guarantee your pool's durability and longevity, providing proper coatings for all stages and phases of the construction is crucial, but it is equally important to work around future services. Therefore, pool plastering is one of those solutions you want to consider the first time and every few years. As long as you are open to hiring professionals, our SoFlo Pool Decks and Pavers of Delray Beach team will be more than happy to help. Unlike other companies and professionals, we worry about quality, affordability, and needs. Hence, you have a team who thinks about you.
Before you take the time to go over the project, knowing what it is and how it works is crucial so that you understand its scope and what you get from the service. In essence, pool plastering is like the last layer and seal you have for your pool. It is applied over the concrete so that it adds resistance and durability. Additionally, you get waterproofing benefits that are what make your pool more durable in the long run.
Different types of plasters are available, and choosing one will highly depend on budget and preferences. Hence, you should take as much time as you can so that you make a good decision even when it is more of a replastering project.
Our contractors are here to provide full assistance and ensure you get the desired result. Moreover, we will bring recommendations and tell you about the pros and cons of each type of plaster, the cost, and how much you'll need to invest in the project.
How to Choose the Right Type of Pool Plastering
---
There are multiple factors to consider when working around the plaster types and what you need for your space. While you should consider how it will look, first, you need to focus on quality and durability. As long as you choose the perfect type of pool you have, the result will be guaranteed as it will be coupled with our experience.
Therefore, you can work on your decision with us and aim for the best durability. While other companies will try to offer you the most expensive options, we will guide you through the process so that you can make the selection yourself.
Among the options available, you can choose from three specific ones:
Classic white offers the standard look, and the surface finish will be smooth. Hence, it is the regular option you will go for if you don't want to worry about durability and longevity. But you will need to consider if white plaster is the color you want to opt for in terms of aesthetics.
Aggregated: this adds color thanks to ceramic quartz and other substances. You get more e and styles, but it is more expensive than white plaster, and cracks are more likely to happen. Therefore, you will be sacrificing a bit of durability.
Pebbled: it totally outlasts the previous options as it can last for over a decade. As long as it is properly applied, it will look stunning and provide great durability. However, it is one of the most expensive options, including stones and other additions. Hence, you may want to consider your budget.
How Much Does Pool Plastering Cost?
---
It will depend on the type of plaster you choose and the size of your pool. The type of pool and the condition also influence the project. Moreover, we need to consider the aesthetics and style you want to obtain and how to find balance in all the considerations.
At SoFlo Pool Decks and Pavers of Delray Beach, we recommend scheduling a visit and inspection with our team. as long as you are open to the option, this will allow us to follow it with a free estimate. The entire process is free of charge so that you can sit and relax until you get an average.
In general, prices will be based on per square foot considering the previous factors. Therefore, you can expect us to give you an accurate quote following the size and type of plaster too. In case you are not open for the inspection, you can send us an email or call us to provide the information we need, but the estimate will be less accurate.
On average, every square foot of pool plaster ranges from $4 to $15. White plaster is the cheapest option, while aggregated and pebbled scale from there. The pebble plaster can vary in price depending on the brand and specific product you use, which is another consideration to add to the list.
Our company worries about your budget. Therefore, unless you want to invest more or consider another option, we will stick to your budget and focus on how to do the project within it. Additionally, we will add your aesthetical ideas and vision so that your pool surface is perfect in all aspects.
Get Us to Work on Your Pool Plastering Project
---
All you need is a call or email. Our contact form is open all year round, too, so that you reach out anytime and request a quote or free visit. Unlike other companies, we will be more than happy to answer all your questions and clear any doubts you may have about your projects. As a result, you will have a focused and invested team to your satisfaction, not only in closing the deal.
To summarize, we are guides, consultants, supporters, and more for your pool plastering and other projects. Therefore, feel free to contact us whenever you are struggling or don't know where to start. On the other hand, you can come to us when you already have a good idea for your pool and know what it requires. We're here for you and anything you want to get for your pool area.
Contact us today and get all the assistance and plastering done quickly.
Below is our list of additional services: