Pool Heater Installation Services for Delray Beach Residents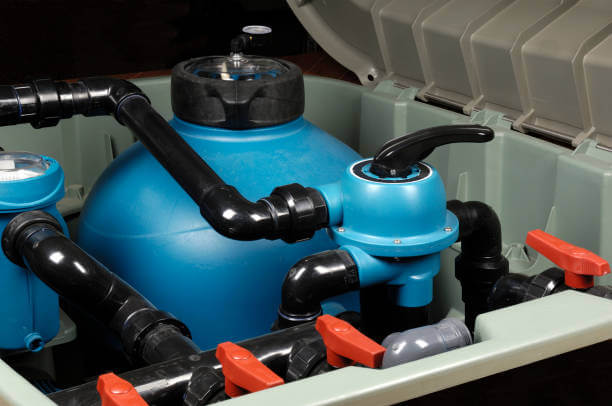 Having a pool involves more than installing the basics and working on your usual maintenance if you want to use it anytime. Therefore, reviewing the different services, you require for your pool would be a good idea. Pool heater installation is one of those most owners don't think about. Still, when you understand that having a warm and inviting pool is essential to any residential or commercial property, you will opt for it. At SoFlo Pool Decks and Pavers of Delray Beach, we can guide you in choosing the right type of heater so that your pool is in optimal condition. Additionally, we handle the installation and focus on quality and durability.
As experts in the field, we will choose the heater based on factors such as budget, quality, size of your pool, and its type. Then we will proceed to think about the specific long-term investment so that you don't have to deal with extra expenses. In case you already have a type in mind, we will support you by providing a top-quality option, so that longevity and durability are guaranteed.
Why would you need a pool heater? This is the common question we get in our company. Unlike what most people believe, the heater allows for a very experience even in places like Florida where the weather is perfect most of the year. 
This is because it allows you to use the pool all day, and the water temperature will open the option of diving in at night. Consequently, more guests and visitors are attracted to using it. therefore, you can get more business if you play it smart with the type of heater you choose.
What Type of Pool Heater Is the Best?
---
Whenever you are opting for the option, you need to consider your specific needs of heating the water and how you want to maintain it or not at the right temperature all the time. Therefore, not all pools need the same electrical option, gas heater, or solar panels—even when the latter would be good most of the time.
Our company guides you through the process and focuses on how we can help you with the selection so that you don't spend more in the short and long run. Hence, you can ask us any questions, and we will be happy to answer, considering your doubts about the topic. In general, we work with all types of pool heaters so that you can get the perfect alternative for your pool.
The options we include are the following:
Gas pool heaters are a popular choice due to their ability to quickly heat up the water in your pool, but as they use natural gas or propane to generate heat, they can be pricy in the long run. The initial price is affordable, but unlike electrical heaters, outdoor temperature, operational costs, and circumstances matter a lot.

Residential pool owners mostly choose electric pool heaters since they are less expensive to maintain. When used smartly, you don't have to pay high electricity bills. Hence, it is about knowing how to manage and work on the feature with a conscience.

Solar pool heaters are the most ecological option, but we all know weather matters the most. They may be costly upfront but can offer great ROI in the long run. Therefore, you may want to consider it if you have the money for the investment and want to keep it simple with the heating.
How Does Our Company Help You with Pool Heater Installation?
---
At SoFlo Pool Decks and Pavers of Delray Beach, we understand that choosing the right type of pool heater can be overwhelming. That's why we offer a personalized consultation service to help you determine the best type of heater for your needs and budget. Therefore, we will take into account factors such as the size of your pool, your climate, and your energy usage habits to provide you with a customized recommendation.
Once we've helped you choose the best heater for the pool, our team of experienced technicians will proceed with the installation process so that you can have the project neatly done and get a heater that has performed well for a long time. In case you are worried about future maintenance and post services, you can always rely on us as the installers and contractors you reached out to. Unlike other companies, we take pride in providing fast and efficient installation services while also being there for any future needs and ideas.
In other words, our company offers ongoing maintenance services to keep your pool heater running smoothly and efficiently.
How Much Will Your Pool Heater Cost?
---
When it comes to pricing, the cost of pool heater installation can vary depending on several factors, such as:
The type of the heater.

Your pool's size and type.

The complexity of the installation.

Heater's brand and specific product or connections used.

Additional services or processes are required due to your pool's and connection's condition.
Our team strives to provide transparent and competitive pricing, but above all, we will consider your needs and focus on your budget. Moreover, we take every project as a particular service so that you don't have a generic average whenever you request the estimate.
In addition to residential pool heater installation, we work with commercial properties and can help you always have any large or small pool at the right temperature. Hence, you don't have to hesitate to contact us regardless of what pool you own or the type of property you have.
In case you require an idea of the type of heater and the cost for the installation, the averages range like this:
An electric pool heater will cost about $1.200, including our labor.

The solar option goes up from $2.000 to $4.000.

While the gas heater can even go higher than the solar alone. From $2.200 to $4.000.
Feel free to call or email us for a free quote and focus on how you need us to work on the pool heater installation.
Below is our list of additional services: