Pool Deck Resurfacing for Bankers Row Residents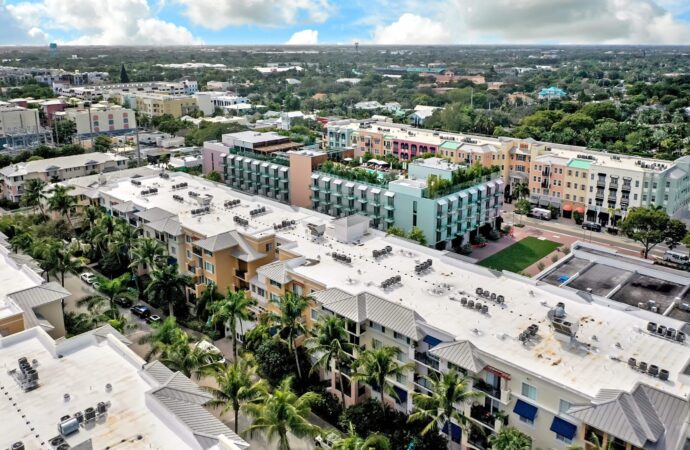 Being able to work with reliable contractors is more of a blessing. Unlike what you may think, finding them is harder than considering pool services and projects. At SoFlo Pool Decks and Pavers of Delray Beach, we are able to be your heroes for pool deck resurfacing and other solutions so that you can relax and have your projects taken care of. As long as you contact us first in Banker's Row, we can provide full support, especially when you have questions about what you require and need.
Pool deck resurfacing has been our main service since we started in the industry. However, we can provide pool remodeling and 16+ other solutions so that you have everything covered and in place. Unlike other companies and contractors, we want to ensure you can have quality services and people who truly care about your needs. In fact, when you work with us, you can have us focused on the following:
Your budget.

What needs do you have? We list them.

Your preferences in style and design.

How you want to tackle the project or service.
We want to guarantee your happiness and not only satisfaction. Hence, we work closely with you so that you get quality attention from our contractors. Additionally, we want you to know we're here as guides and advisors. In other words, we will be more than the people delivering a service and then dipping as many other companies and "professionals" do.
Being able to rely on people is always a tough task, but besides promises, we can show you what we are capable of.
How Many Pool Services Do We Offer in the Area?
---
We are always adding more solutions to our company. As of now, we have over 16 different options, as mentioned earlier. In case you have a custom request that isn't included or cannot be taken care of with the services available, you can ask our team. Whenever we are able to handle it, we will let you know.
Otherwise, our contractors will tell you why we can't and find a solution for it unless it isn't within our skills, but we can refer you to another expert in case this is something you may be interested in.
With this in mind, we are a company that has been expanding based on needs and requested services. Therefore, pool deck resurfacing remains our main solution, but you can find pool acid wash, pool equipment upgrade, and many more available. Letting us know how we can work with you or the solution you require is a matter.
Whenever you have no idea where to start or what service you need, just ask our team. Our support begins right during the call or after the email and message you send. Therefore, don't hesitate to describe the project and need, and have us determine what service would be the best and explain to you why.
For more details, you can use our contact form and have our team working while you relax and enjoy the feature.
Below is our list of additional services: