Pool Repainting Services for Delray Beach Residents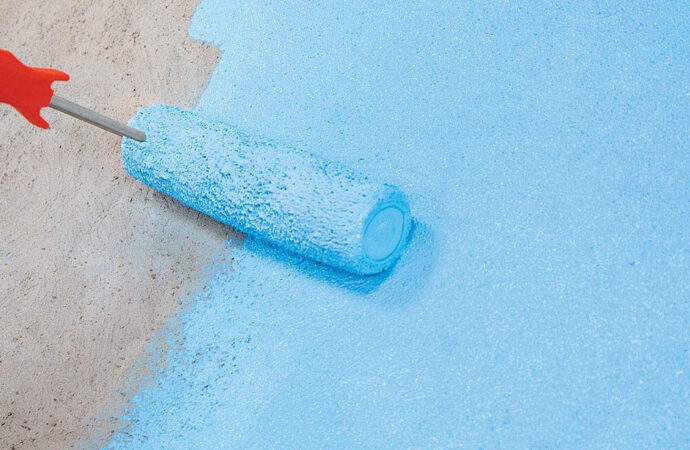 Whenever you have a pool painted as the finishing method, you must remember that pool repainting is crucial. Unlike other finish materials, paint is often the one most people don't choose due to how it wears out easily. Therefore, having qualified professionals who can help you choose quality paint and paint the pool properly will be crucial. At SoFlo Pool Decks and Pavers of Delray Beach, we can provide full support and assistance so that your pool is stunning and completely repainted in no time.
Unlike other companies, we worry about quality above all. As a result, you never get a pool that looks dull or gets damaged easily. In fact, we work with only high-quality products, and our techniques help us guarantee neatly done paint for any small or large pool. This is why most owners in the area contact us to have their pools repainted, as they are guaranteed to spend less time and money on the service.
As long as you contact us first and decide to work with our team, we are able to provide all the details and support needed around the project. Unless you already have an idea, design, and type of paint in mind, our contractors and painters will help you choose the most suitable options. Hence, you can ask any questions and clear doubts with our help about what would be the best for your pool.
Now, is pool repainting a service you require quite often? If so, should you consider another finish or type of design and material for your pool? You shouldn't have to quit painting for the feature as long as proper materials are used.
Why Is Pool Painting Still Used or Chosen?
---
Due to its affordability and aesthetics. Since paint has improved and evolved in quality, you can find a more suitable product whenever you tackle this option, be it the first time or actually repainting the pool.
Paint is the cheapest material of all finishes: tiles, fiberglass, plaster, and more. Despite having to retouch it more often than the rest, costs remain the same or close to what you get for the other materials and options.
The main difference would be how you can get different colors, styles, and designs with skilled painters, and this can be easily maintained. For fear of maintenance, we know pool owners choose tiles and other options over time. However, paint has its pros and cons, like everything.
How much does pool painting cost to the point of choosing it? You can have your pool surface done for about $1.000 to $1.500, and this is per 1,000 square feet. Hence, the price can go much lower, and you don't have to wait so long for the project to be done.
Prices and averages will always vary depending on the company you hire, the pool size, and the type. Additionally, you have to consider whether your pool requires repairs or any extra service that will maintain the quality and safety of the space.
How Does Pool Repainting Work?
---
The process will vary according to the pool's condition and the design or result that you seek. In case you want a texturized type of design or paint finish, we need to add some extra work to the process and prepare the surface differently. In general, prep work is always crucial and equally important to cleaning and the painting itself, but how it is done will vary.
Under those circumstances, we always recommend our clients schedule an inspection with our team and get the estimate. This visit will allow us to have a good idea of your pool's condition and what type of prep work and process it will take us to have the perfect finish so that you get the desired result.
In most processes or repainting projects, we follow the process below:
We will drain the pool—this is once you decide to work with us.

Our team handles all repairs and extra needs or projects due to your pool's state.

Clean the pool and scrub all dirt and grime from the surface.

Scrape paint isn't always necessary, but we will do it whenever it is.

We re-clean the pool to remove any dirt and residues from the previous steps.

Prep work starts with all the prime and taping the spaces and items we don't want or need to paint so that everything is kept neatly.

Our team starts painting the edges and works its way to the rest.

Clean any residues with paint thinner or mineral spirits.

Finally, let the paint cure so that you enjoy the result and we can fill the pool again.

In case we have to add more steps, our team will let you know in the customized plan for your project.
How Often Do You Have to Repaint a Pool?
---
It will depend on the quality and how you maintain it. In case you are experiencing frequent repainting, like every 2 to 3 years, some issues may occur. Unlike what you think, it shouldn't be required this often but rather every 4 to 6 years.
Whenever the quality of the paint and the technique is equally good, you shouldn't even worry for the next seven years but with some retouches and not in all cases.
At SoFlo Pool Decks and Pavers of Delray Beach, we have attention to detail and only use top-quality products and tools for all repainting projects. Therefore, you can rely on us for this, and rest assured your pool will look stunning and the paint is durable.
Feel free to let us know your preferences, budget, and needs so that we can work around them and find a balance. Consequently, we will give you a plan and estimate that adapts to every request.
In general, we can reduce the time between repaints and focus on giving you the exact color and design you want.
Below is our list of additional services: