Pool Bubblers Installation Services for Delray Beach Residents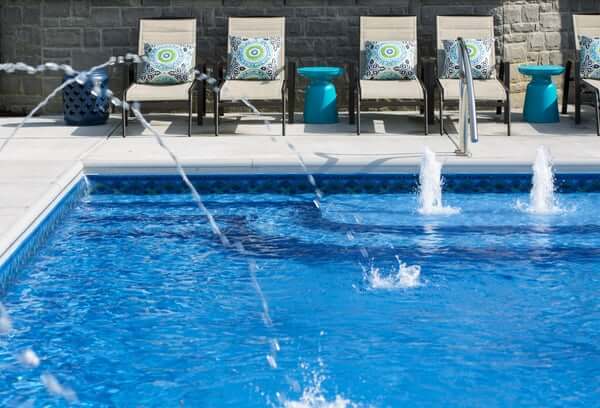 We know that water features are expensive at SoFlo Pool Decks and Pavers of Delray Beach. As a result, most people skip them when adding a new element or considering a fun and beautiful option as much as it can elevate the pool's overall appearance. In case you are thinking about still investing in one, we always recommend pool bubblers installation. Unlike other features, it is affordable and offers amazing and stunning waterfall and fountain effects when properly installed. Hence, you could have your desired option without sacrificing money and investing more time.  
You can design and install the bubblers so that the gentle water stream provides different designs and styles in your pool. But for it, the installation needs to be done properly so that the bubbler doesn't end up being a nuisance or hassle in terms of maintenance and design. We are here to offer the best services, especially when you aren't familiar with how bubblers work or the benefits they bring your way.
As long as you are open to the option and consider this a viable water feature for your pool, we can work on the different designs and types available. Hence, feel free to contact us and ask your questions. We can be the starting point for getting familiar with the project and how it can be done for small or large pools while keeping it within your budget.
What Types & Designs of Bubblers Are Available?
---
You can get different effects and designs based on how you are working with the feature. In case you want a fountain effect, we can get it with one type of bubbler. We work around the different options for waterfalls or streams and place the hose and nozzles accordingly.
In our company, we have multiple options available so that you get the perfect design:
Deck Jets are part of the most popular pool bubbler designs as the effect is of water streams being shot from the deck into the pool. We personally like them as they create a stunning water arch effect, which is especially good for commercial pools.

Sheer Descent is a stylish design that creates a thin, flat sheet of water cascading down into the pool. They can be your best bet whenever you want to create a mesmerizing waterfall effect that is sure to impress.

Laminar Jets are different in how clear, glass-like the stream of water is. Unlike other options, it appears to be frozen in mid-air and brings a classic design when properly installed. We can make it possible with the proper nozzles and systems unless you want a variation.
In general, you can have bubblers installed in the pool as the usual under-the-water feature. This option is more about using a pump, hose, and nozzles so that the stream comes out. At SoFlo Pool Decks and Pavers of Delray Beach, we understand that every pool is unique. As a result, we offer personalized consultations to help you choose the best pool bubbler design for your pool.
You have to remember that multiple factors influence price and the final style and design you get. For instance, the size and shape of your pool and your budget.
How Much Does Pool Bubblers Installation Cost?
---
To clarify, the previous factors mentioned should be considered. However, depending on how you want us to work on the design, more will be added to the list. Therefore, the cost of pool bubbler installation will vary when it comes to pricing.
In our company, we provide transparent and competitive pricing for all of our services. We offer affordable installation options for small and large pools and ensure our prices are within your budget. Hence, you can contact us and have our contractors work on the project you have in mind and allow us to bring an accurate quote to the table. To do this, we recommend scheduling an inspection with our team so that we can provide you with a proper estimate.
We pride ourselves on providing efficient and reliable services. Under those circumstances, you won't have to worry about quality, durability, and aesthetics. Our experienced technicians use state-of-the-art equipment to ensure the installation process is fast and seamless while guaranteeing a unique style.
We also offer ongoing maintenance services to keep your pool bubbler running smoothly and efficiently for years to come. Adding a pool bubbler to your pool can create a relaxing and enjoyable atmosphere that is sure to impress your guests.
With this in mind, how much can the installation cost on average? Deck jets are one of the most expensive, from $800 to $1.500. In case you are aiming for a simple design with nozzles, it can cost from $200 to $500. We all know prices will be three or four times more whenever you compare them with other water features.
Why Choose Our Company for Your Pool Bubblers Installation
---
First, we understand the importance of having a pool water feature that not only adds beauty to your pool but also provides a unique experience. That's why we are committed to providing our customers with the best possible services so that you don't have to worry about quality and durability. All this while considering the stunning effect you get.
In addition to residential pool bubbler installation, we also offer commercial pool bubbler installation services. We understand that commercial pools require different expertise, and our team has the experience and knowledge needed to provide the best results. Hence, you can rely on us for the project and ensure you don't have to worry about attracting guests and visitors or having a good look at your space.
To sum up, we take on any project, and our values go above all the common ones: quality, materials, good attention, and more. Feel free to call or email us; we will happily provide full support and a free estimate for the project.
Below is our list of additional services: