Pool Deck Resurfacing for Highland Beach Residents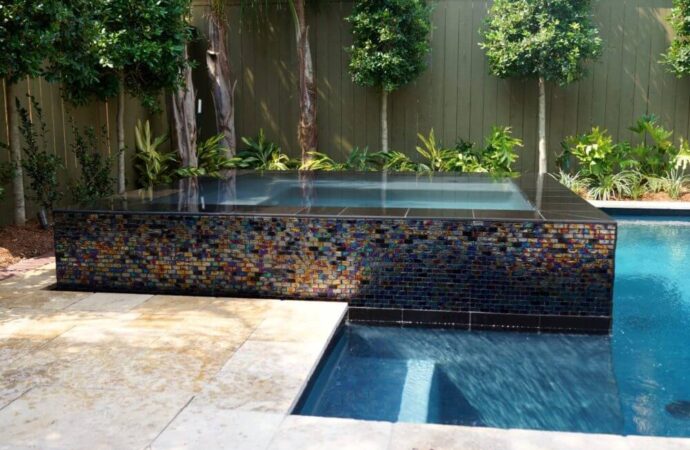 SoFlo Pool Decks & Pavers of Delray Beach will ensure that you are happy with the services we provide and the results we can achieve, regardless of whether your pool is a residential or commercial one or it needs remodeling, resurfacing lighting, and more. We can make sure your outdoor feature lasts for many years and looks stunning in every aspect with very few details. We also provide all the safety and aesthetically pleasing results that you need so you can have fun with it and allow others to enjoy the space all year round. We understand the stress of all Highland Beach residents and businesses, and we're happy to be one of the few companies in the area that can offer a variety of services to assist you and reduce your worries.
Many of the professionals that advertise themselves don't actually have the skills to provide top-notch solutions, as they are just trying to get more specific clients without being able to promise good results. They can even create more problems for you after they are done in order to make you rely on them even more. This is why we worry about homeowners and commercial property owners, and we prove we can give them the service and results they want and need.
We have had to repair or remodel several small and large pools because other experts did not deliver the expected results. This is something we don't want to see it happen all over again, nor to you. It requires more resources and time to fix something that could be avoided, and we want you to get the most out of your investment in all this.
We want your experience to be easy as well. This is why we offer a variety of services and options to assist with all types of pool decks resurfacing, installations, or any other project. Our team includes professionals with more than five years of experience. These professionals are able to deliver exceptional results that you will be fascinated and happy with.
We won't make you spend more time or money. We want to make sure that your pool surface lasts a lifetime. We are available to help you with any aspect of the pool and bring more solutions and services, such as pool lighting and all deck repairs needed.
Resurfacing should be done every few years. Because we are confident in our solutions and their longevity, we usually deliver the material or the service every ten to fifteen years.
We Are Here for You and No One Else
If you are looking to enhance your pool deck or create a new feeling in the area, we would be happy to help, even if the point lies in being aesthetic.
As part of our services, we offer pool lighting. These types of projects are not difficult for us to handle, and we can also help with aesthetics if necessary.
If you need this service, please let us know when you contact us. We are also available to assist with any other areas or projects on your pool deck. We can help with any size pool, no matter how small or large, regardless of your specific location in the city.
Below is our list of additional services: