Pool Deck Resurfacing for Fairways of Delray Residents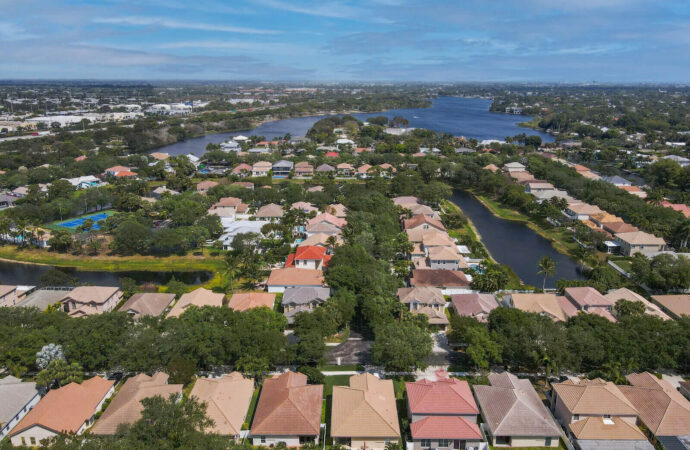 Pool refinishing is a service you have to carry out to keep your pool area in good condition. Unlike what you may think, it needs to be done every 4 to 6 years, but the quality and type of material used also matter. At SoFlo Pool Decks and Pavers of Delray Beach, we can help you make the right choice so that you can save time and effort in the service. Instead of forcing you to go for materials that won't last too long, we can recommend some options around durability for your pool in Fairways of Delray.
For us to provide proper support and service, we need to focus on how you want the pool to look, your budget, and your current needs. Unlike other companies and contractors, we consider every factor so that your pool project isn't a hassle or a problem for your finances. As a result, you have more freedom in choosing what is needed and what you want for the space.
In case you don't know what to choose or how pool refinishing works, our contractors will start with an explanation and introduction. Then, we provide you with multiple options in materials and how you can get all the finishes done. We don't want you to make decisions based on what others do but rather on what you truly require and can afford. Therefore, even when you have fiberglass, for instance, or your friends are using it, our contractors support you in choosing the most suitable one for your project.
Allow us to be there for you and work around your finish so that you can relax and continue enjoying your pool all year.
Is Pool Refinishing All We Can Offer?
---
Not at all. Our company works with 15+ other services so that you can have our team providing support in every area. Therefore, you can contact us and have our work on other services such as:
Pool deck resurfacing.

Pool acid wash.

Pool plastering.

Pool repainting.

Pool remodeling.

Pool lighting.
And more.
We can work with you to ensure you don't have to worry about the quality and how your pool area is treated. Moreover, we are not limited to residential projects only. We can work with commercial pools so that your space is ready for your clients or guests. Hence, you are free to request a quote and have our team come by to provide a free inspection and estimate for your pool area.
In essence, we are here to take on any challenge. Therefore, working around pool refinishing, pool repainting, or any other needs and projects you have isn't a problem. Our contractors will be more than happy to support you and ensure all projects are neatly done.
First, contact us so that our team learns about you and your needs. Second, schedule a visit and inspection with us. Finally, allow us to provide the estimate and plan for your project so you can decide. There is no hurry.
Below is our list of additional services: