Pool Lighting Installation Services for Delray Beach Residents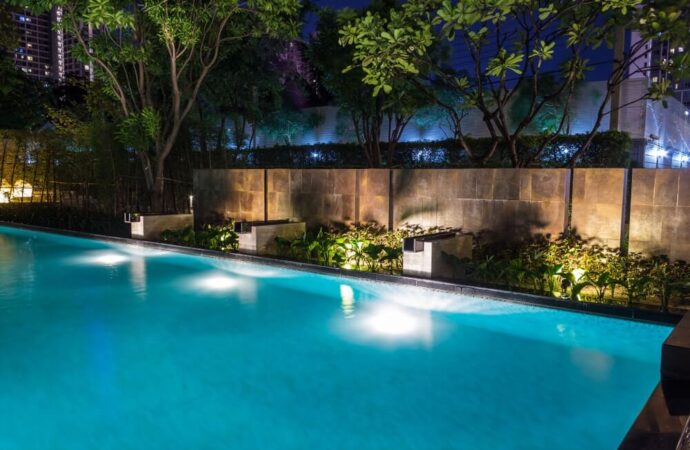 Pool lighting is more than just worrying about how beautiful your pool looks. If you consider it for a moment, you will realize that it is necessary so that you can enjoy the space and be safe while spending time in it, especially at night. Therefore, considering it a priority is fair as long as you focus well on it. Of course, this is more than valid if you aim to have a more aesthetical approach. Whenever you have the idea, our SoFlo Pool Decks and Pavers of Delray Beach team can support you and ensure you have the best products and landscaping complement in place.
Our team can help you plan and design the space so that you get the most out of it. You will have stunning light bulbs and work around the different appliances and fixtures. In case you have an idea or inspiration you want to show us, let us know and we will work around it. The same applies to your budget and how you want to work around the project. Unlike other companies, we are always open to finding balance in your preferences, how much you can spend, and the durability of the fixtures. Therefore, you can contact us and discuss your project and ideas with the team.
In addition to our efforts in making this the perfect project, we will provide guidance and advice for everything. In other words, we are more than the contractors doing your project. We can also provide some recommendations and help you focus on the different alternatives for your lighting.
You might be considering adding new features to your outdoor spaces, or maybe you want to bring a new design and style to the current one you have: your swimming pool. If so, you should consider the effects fixtures can have on the overall appearance of the pool and how enjoyable they can make it all day long. Among all the options you have available, you will find that pool lighting is often underestimated, but it is quite needed if you want to get the most out of your investment and have an outdoor space you can rely on and enjoy. The main issue with this outdoor project is that not many experts are located in the city, and if they offer the service, they are not as experienced as they should be with it. Fortunately, our team at SoFlo Pool Decks and Pavers of Delray Beach is here, and you can be we have this as a top priority.
We understand the importance of completing the landscape and adding beauty and functionality to the deck and pool, which is why we didn't leave our services as they are right now: surfacing, resurfacing, repairs, and your regular needs. 
Instead, we added lighting and this landscaping option for your aesthetical projects and to complete your current spaces. You can't see the surroundings if there aren't lights, so we want it to be a focal point at night so that the pool has all the lighting it needs and you can enjoy the feature without issues.
Because it's more than just the appearance of the pool, you can't just have anyone deal with this nor try to do it yourself, as you can end up choosing the wrong electrical fixtures and bring unwanted accidents and tragedies your way. 
The lighting system must be able to let you see into the pool and reach similar goals but should also keep it safe without any risks of electricity being in the water and causing the natural reaction. 
You will need to design the area surrounding the pool in order to have sufficient light. This will allow you to see into the pool and provide lighting for clients if you own and have us working on a commercial property.
If necessary, we will add lighting to the edges of the walkways and create paths with the lights. It will add a new dimension to your outdoor living areas and create a different atmosphere.
Pool Lighting Will Take More Work than You Think
It's not as easy as it looks, even when it feels like our job is to place some lights only. This isn't how it works and what we do alone. 
Professionals are highly recommended, and this is why we encourage you to rely on us, as our team will be able to recommend the best solutions, choose the best materials, and place the fixtures correctly to avoid any accidents. You will be able to enjoy a stunning area that is both easy to reach and attractive.
Our team works hard to ensure that you are happy with our products. While lights will last for a few months in most cases, we aim to make them last longer. This depends on the number of lights you need for your pool. It won't be necessary to worry about electricity and how it is handled. We are happy to assist you and provide all safety measures.
We will assess your pool and recommend the right lighting to make it shine at night. We will work closely with you to design a bring a style that matches your outdoor space. We can provide lighting and colors that complement your outdoor space and that are based on your preferences.
You may want the pool lit as part of your service or project. You might also want to highlight or light up certain features around the pool, so you can create a design for your space.
This request is welcomed. We want you to be satisfied with the final product. Before we can design a space for you, it is important that you allow us to assess the space. This will allow our team to get a clear idea of your needs and give you a quote based on those details.
Also, we will need to get to know your requirements and show you how we can make it happen. We will be able to see your pool's structure and design, and we can work with you on pool lighting.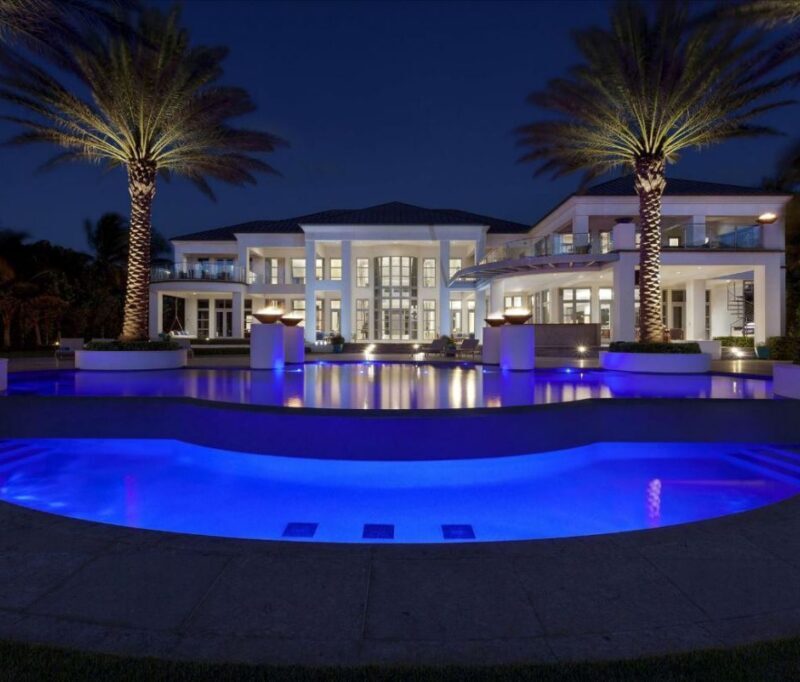 They Can Be Replaced or Installed for the First Time
Our service allows you to have your pool lighting replaced and not just installed for the first time. Perhaps you need to replace them and create a new atmosphere in the area. Our experts can design and install a new outdoor space for you and just listen to any request regardless of how many times you have worked with lighting in this area.
We are here to assist you in any way that we can. No matter if you're a novice at installing pool lighting or more like knowing how much beauty and light they bring to your pool and outdoor space, it doesn't matter. We can assist you with any questions and ensure you're comfortable with what you do for your pool feature.
Owners of pools may need to upgrade their electrical systems or replace them entirely. Upgrades to existing equipment and fixtures can save money, increase the appeal of your pool, and give you a unique design.
We know that you may need to replace something for many reasons. This will allow you to explore more options and help us better understand your space. We will ensure you are satisfied with the final product.
There are many factors to take into consideration. We will help you determine if this is a repair job or replacement or if this is your first time using these lighting fixtures and electrical fixtures.
Contact our team for a quote based on the size of your pool and all fixtures necessary to achieve the desired results.
Below is our list of additional services: